If you're looking to commit long-term to your next home then a stable fixed-rate loan is exactly what you've been searching for.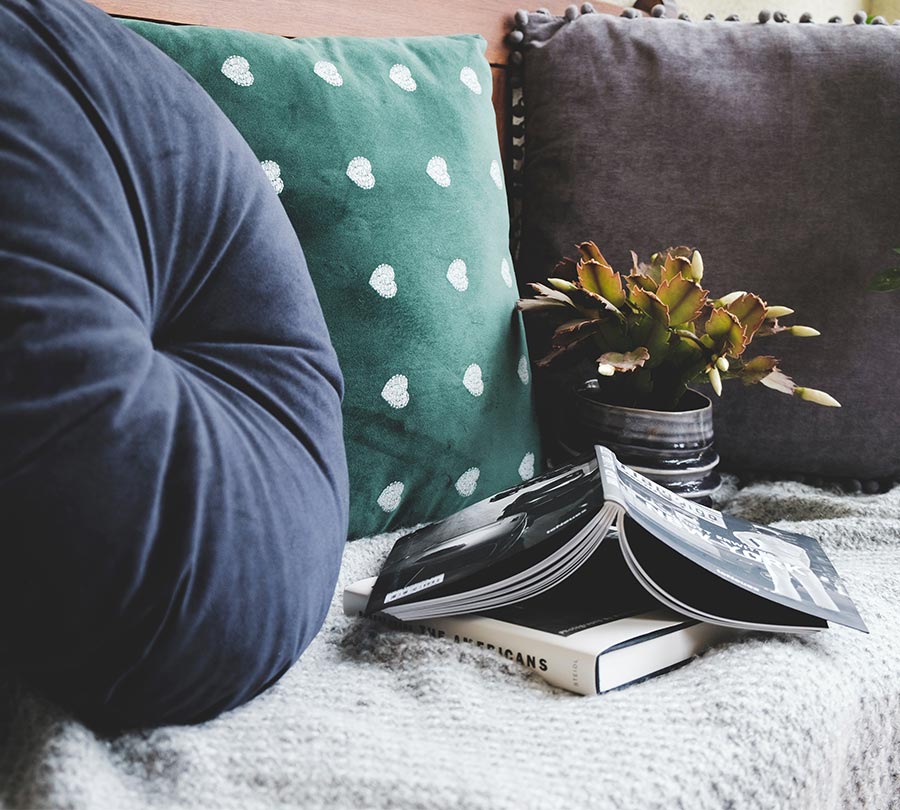 What is a Fixed-Rate Mortgage
A fixed-rate mortgage has a set interest rate that doesn't change. An advantage of this type of loan is that you're protected should interest rates rise. You can rest assured knowing no matter how much the market fluctuates, your rate and payments will remain the same.
Having a steady payment can give you peace of mind when it comes to budgeting for the remainder of your future.
Benefits of a Fixed-Rate Loan
In the first years of homeownership, your payments will go mostly toward the interest on your loan. Gradually, the money will go more toward the principal of the loan.
If you plan on staying in your home for a longer time frame, a fixed-rate mortgage could be the right solution for you since this option features:
Consistent monthly payments and interest rates.
Protection from rising interest rates.
Potential deduction on mortgage tax interest.
Different term length options.
What loans offer a fixed-rate?
Fixed-rate mortgages are available for many loans. I offer several options with low or zero down payments. Here are some of the loans to consider:
Federal Housing Administration (FHA) 
Insured by the FHA many first-time homebuyers and low-to-moderate income buyers can qualify for an FHA fixed-rate loan. Adjustable rates are also available.
United States Department of Agriculture (USDA) Loan
If you're wanting to buy outside the city limits, you may be eligible for a USDA loan. With low-interest rates and closing costs, these loans can be obtained for certain suburban and rural areas.
VA Loan
These loans help veterans, active service members, and eligible surviving spouses obtain a home loan. VA Loans feature money-saving benefits and are available with fixed or adjustable rates.
Conventional Loan
For homebuyers with good credit and a down payment, a conventional loan is an excellent choice. You'll face few restrictions and could qualify for a low-interest rate on a 30-year fixed-rate mortgage. Fixed-Rate Mortgage v. Flexible-Rate Mortgage
A fixed-rate mortgage protects you from rising interest costs. If you're going to live in your home for a long time, this type of loan may be your best choice. With predictable payments, you can make long-term budgets and plans. I'll do my best to get you the lowest fixed-rate mortgage available.
For homebuyers who intend to move within a few years, a fixed-rate might still be a good option, but I may be able to find you a more suitable loan with an adjustable-rate. A lot depends on your circumstances and the current market conditions. 
Is a fixed-rate flexible? Yes.
While the interest rate and monthly payments will always be the same, you have flexibility in other features of your loan. For example, the term or amount of time you have to repay the loan varies.
Depending on the type of loan you choose, you may have 10, 15, 20, 25 or 30-year loan options. But keep in mind the lower the term, the higher your monthly payments.
A 30-year fixed-rate mortgage is among the most common loans because monthly payments are affordable. However, with a 10-year fixed-rate mortgage, you can build equity quickly because your monthly mortgage payment is high.
The total amount of interest you'll pay also varies with the term of your loan. Interest rates are higher as the loan term gets longer. For example, the overall cost of a 30-year loan is more than that of a 20-year one. So, if you're comfortable with a higher monthly payment, you may want to consider a 20-year or shorter term.
The home buying process can be stressful for some, but I can help you navigate your loan options and together we can achieve your goal of being a home owner.