Thank you for serving our country. Now, let me help you get settled into your new home.
I love working with anyone who has the dream of being a homeowner, but I feel especially honored to help our service members achieve their goal of owning a home.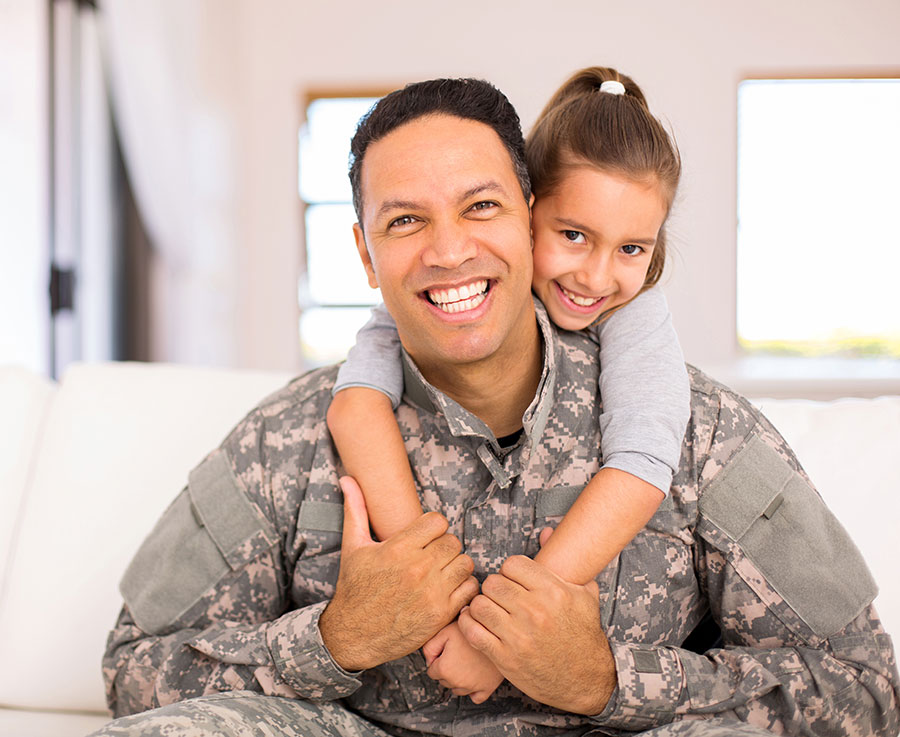 A VA loan helps military veterans, active service members, and eligible surviving spouses purchase a home. Since the U.S. Department of Veteran's Affairs guarantees a portion of your mortgage, I can offer you favorable, affordable terms.
In order to be eligible for a VA loan, you must first obtain a valid Certificate of Eligibility (COE). Your COE is based on length of service or service commitment, duty status and character of service. Since VA loans often require no down payment and have lower closing costs, you can help keep your savings secure through the home buying process.
When you apply for a VA home loan, you'll get to take advantage of several money-saving benefits.
No penalties for prepayment.
You won't need private mortgage insurance, because this loan is partially guaranteed.
100 percent financing available with full VA entitlement.
Fixed- or adjustable-rate on your mortgage.
VA financing fees can be rolled into the amount of your loan.
Adjustable-Rate Mortgage (ARM)
If you are currently serving in the military and have the chance of relocating within a few years this is the perfect loan for you. ARMs offer lower introductory interest rates that can change after the initial fixed-rate period.
Fixed-Rate Mortgage
If you're planning on staying in one location for a long time this loan will give you the comfort of stability. You can select either a 30-year loan or 15-year loan term and rest assured your rates won't go up.
Already a homeowner?
We offer two programs specifically for you. We have a Cash-Out Refinance program that can assist in paying for major expenses. As well as an Interest Rate Reduction Refinance Loan which could help to lower the rate of your existing VA home loan.
The home buying process can be stressful for some, but I can help you navigate your loan options and together we can achieve your goal of being a home owner.